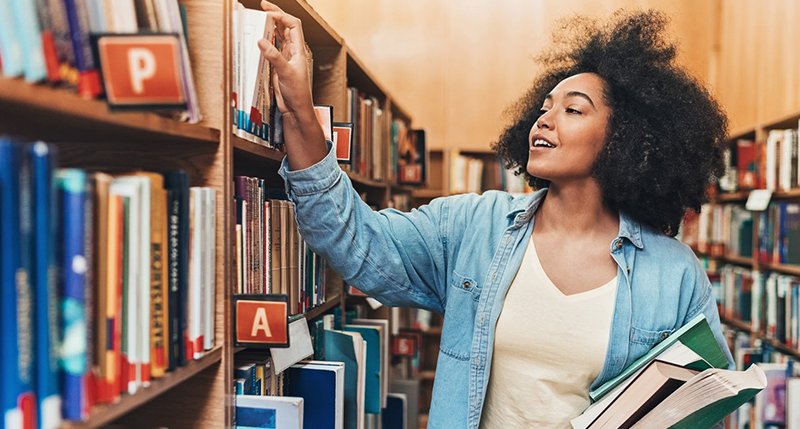 Get the higher education you need to reach your full potential. Get the financial support to pursue a college degree in a field that pays a living wage.
Each WWIN Star Scholar receives up to $5,000 per academic year and up to $20,000 over her undergraduate college career at the approved Washington college or university of her choice.
The application is currently closed. Applications for the 2022-2023 academic year will be accepted online from January 7 through April 9, 2022. Please check back in January for more information.
Are you ready to become a WWIN Star Scholar?
WWIN selects women who are ready for transformational life change, and have demonstrated financial need to help them cover the cost of their college degree.
Our Scholars are determined and driven and have a deep desire to build a better future for themselves and their families. They are prepared to work towards a college degree, sparking positive change for themselves, their families, and their communities for generations to come.
In addition to being ready to transform their lives, applicants must meet all of WWIN's eligibility criteria and submit all required documentation to be considered.
It's okay to struggle, but there are programs like WWIN that can be your support and empower you to see through whatever you're going through. If you have a dream or something you want to be, you've got to be able to do it."
– Maria, Star Scholar
Eligibility Criteria
You are encouraged to apply if you meet all of the following criteria:
You identify as a woman
You live in Washington state currently and have for at least the past 12 months
You will be 18 years of age or older as of September 1, 2022
You are a US citizen, permanent resident, refugee, asylee, or current DACA recipient to the United States
You have submitted your 2022-2023 FAFSA or WASFA and have received your Student Aid Report (SAR)
You are enrolled at or admitted into a college or university approved by the Washington College Grant for the 2022-2023 academic year. Eligible schools can be found here.
You are working towards an Associate's degree, Certificate, technical degree, or your first Bachelor's degree
Your cumulative GPA is at or above 2.50
You demonstrate financial need towards your Cost of Attendance
Selection process
Our Scholars are selected by a competitive review process. This means that our reviewers read through each application to select Scholars who best align with WWIN's vision, mission, and values. Our reviewers focus primarily on answers to the essay questions about you and the future you want to create for yourself. Please be as thoughtful, honest, and thorough as possible when completing the application.
The application is currently closed. Applications for the 2022-2023 academic year will be accepted online from January 7 through April 9, 2022. Please check back in January for more information.
Applying online
Applicants must complete the online application form to be considered. No emailed, faxed, or mailed application forms will be considered.
Preview the application questions from last year
Please note that as part of the application process, we require the following supporting documentation:
Valid Washington State Driver's License or Washington State ID Card
Social Security Card or Permanent Resident Card (Green Card). It is acceptable to cover the first few digits for your protection.
Your 2021-2022 Student Aid Report (SAR), which you should have received after completing the Free Application for Federal Student Aid (FAFSA) or Washington Application for State Financial Aid (WASFA)
Tax Returns used to prepare the 2022-2023 FAFSA or WASFA (or proof of non-filing). If you are a dependent student, this will also include the tax return of the person who claims you as a dependent.
Verification of enrollment or acceptance at an approved Washington college or university – See Eligibility Criteria for approved schools
Your most recent unofficial transcript (high school or college)
Your official 2022-2023 Financial Aid Award Letter from the school you will be attending — This is the only document that can be received by WWIN after the application deadline, and it must be submitted as soon as it is available from your school.
Your application will not be considered unless your online application and all required documents are received before the deadline of 11:59 pm PT on Saturday, April 9 2022.
Please keep in mind that, even if you are eligible, submitting an application does not guarantee funding.
WWIN is committed to accessibility. If you require special accommodations during the application process, please contact the Programs staff.